With almost a century of experience in testing, we know what you need.
---

The 8" & 12" rolls make the application go with velocity so you can spend less time on each job. That time adds up!

Our "Perfect Tear" perforations spaced 4.5" apart ensure you only use what you need.

Our 5lb tack tape can withstand positive pressure and form a hermetic seal, making it the most accurate option for pros.

All of TapeGuys tape products are water-based without VOC's and will not leave a residue behind.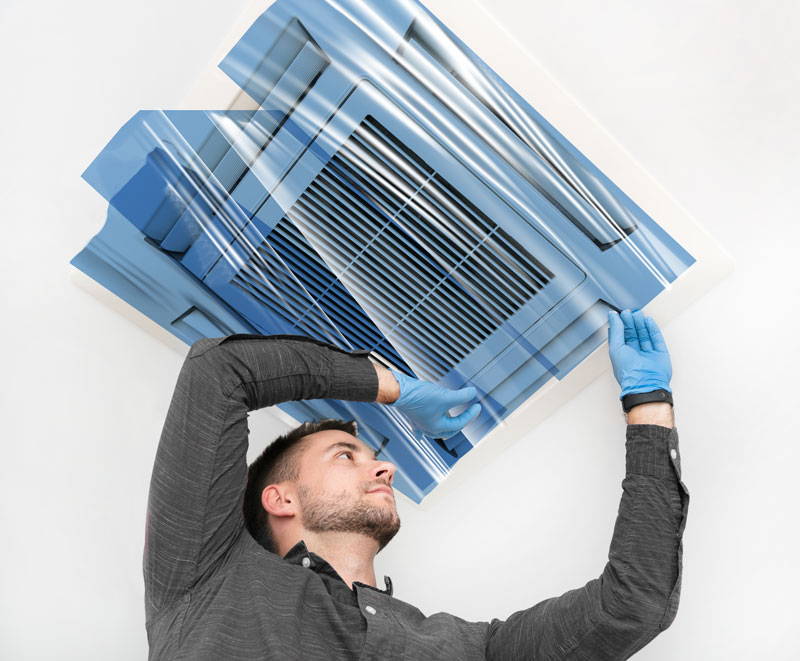 The blue tape works great. Every brand that I have used has the tendency to stick back on itself. So, you just have to learn a method of holding onto it so it won't flip around and attach to itself. As far as sticking to paint, grills, wood, etc., it does the job well. It sticks as good as I can ask and then is pretty easy to remove. Another good thing is that it is fairly durable. It can stretch and pull without tearing or creating holes. I'll keep buying this from you all!
Encapsulates surfaces quickly with little effort, keeping clients from breathing additional contaminants until containment and negative pressure areas are built.